Book Fair here next week!
Published: Wednesday, 08 November 2017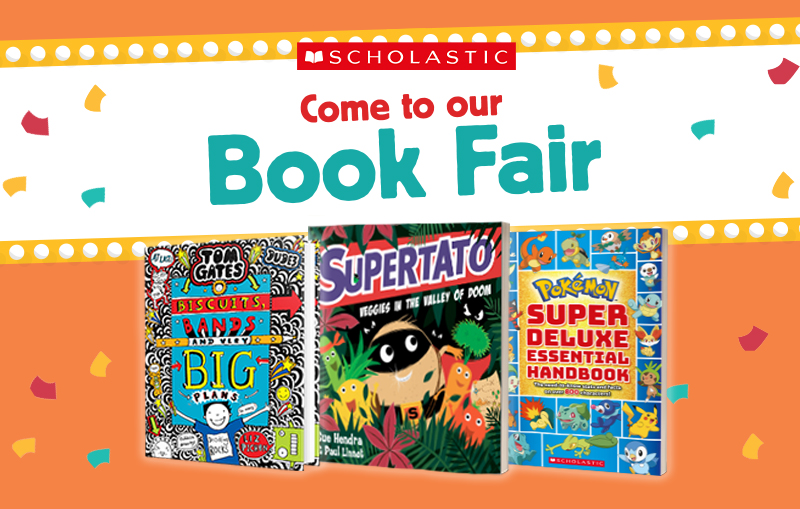 The Book Fair is coming!
On Wednesday 15th November, we will have the Scholastic Book Fair delivered to Place Farm Primary Academy!
We will be lucky enough to have the fair for a week, where the children can browse the books with their classes during the day and then purchase their choices after school!
There will be hundreds of books from only £2.99 and for each book purchased, we will earn free books for our school library!
Opening times for our Book Fair will be 3.20pm – 3.45pm in the Main School Hall on the following days:
Wednesday 15th November
Thursday 16th November
On Friday 17th November we will be opening 30 minutes earlier for some secret Christmas shopping! So if you would like to buy books without your children knowing, come along at 2.50pm on the 17th!
Keep a look-out for a letter and Scholastic leaflet coming home with the children this week. If you can't make the opening times for our Book Fair, but wish to make a purchase, please complete the order form at the back of the Scholastic leaflet with your choice of book(s) and return to your child's teacher in a sealed envelope with the exact cash. Please mark it for the attention of Mrs Thompson.
*Unfortunately, cheques and card payments cannot be accepted*
This is perfect timing for Christmas shopping!
Last year we took over £1300 in purchases which gave us over £800 to spend on books for our school. Let's see if we can top that this year!
Thank you for your ongoing support!
Mrs Thompson